Home
If you are 50 and older – discover the one membership that will truly make a positive difference in your life!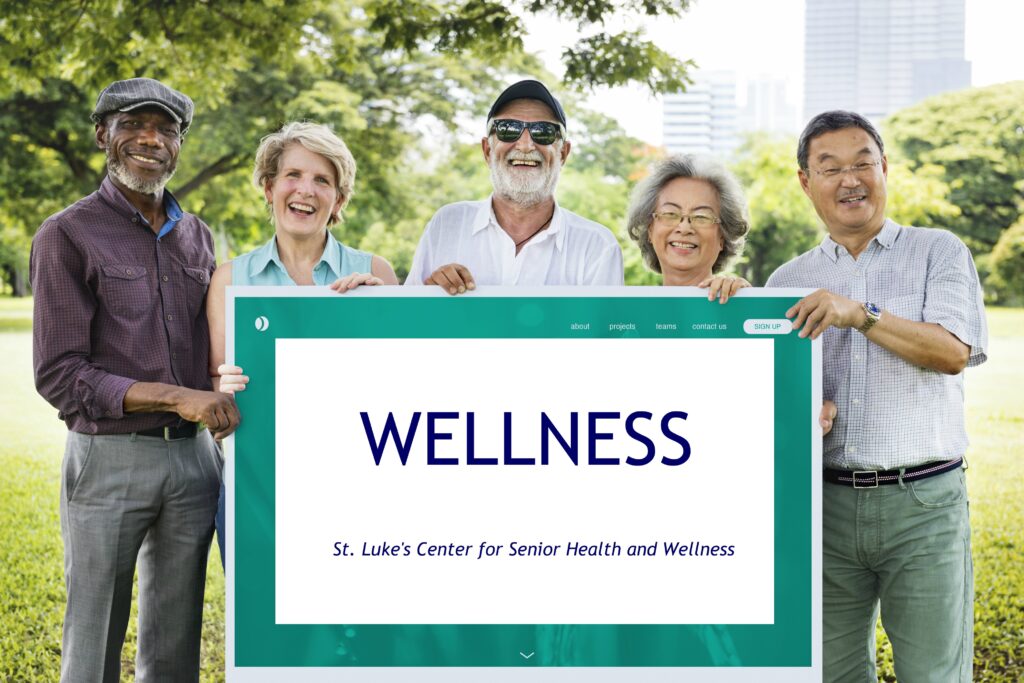 St Luke's Center for Senior Health and Wellness is a Membership Approach to Advanced Wellness, Preventive Medicine, Navigation, Care Management, and Advocacy.
Join an innovative, accessible and affordable way to get healthy, stay healthy, or successfully manage chronic disease, acute illness or disability.
As we journey through 50+ we encounter unique challenges and opportunities. Health is the most complex challenge because of the profound impact it has on your life.
Choosing a membership with St Luke's Center for Senior Health and Wellness is your opportunity to manage your health so it doesn't manage you. A Personal Health and Wellness Management Partnership is comprehensive, proactive, continuous, affordable support, resources and navigation so you can be in control of your wellbeing, quality of life and goals as you age.
Why you need a Health and Wellness Management Membership…
Do you like your doctor but wish there was more time, coordination and focus on health and wellness needs?
Do you need a trusted advisor and advocate to call when dealing with medical, long-term care and insurance needs?
Are you proactive and want to make the most of your senior years by being as healthy as possible?
Do you have a parent who needs more coordination and oversight with medical and long-term care services?
Do you have complex/chronic medical issues where service integration and communication are vital?
Are you concerned that poor health my be leading you toward a loss of independence?
Are you between 50 and 64 looking to understand and optimize your insurance and healthcare options?
Would you like help with communication and medical technology to keep you connected?
If you answered yes to anyone of these questions we invite you to call 910-725-6018 and learn how St. Luke's can become your Center for Senior Health and Wellness!
Explore which Health and Wellness Membership Option is right for you.

Membership benefits are focused on care management, planning and implementation for aging in place, health transitions and caregiver support. Members have ongoing and affordable access to an Aging Life Care Specialist and the Caregiver Matching Program.

Membership benefits are focused on care management and advocacy for chronic/acute illness or disability across health settings and transitions. Members have open enrollment with St. Luke's At Home Primary Care, Remote Physiologic Monitoring, a personal Chronic Care Manager Nurse, and affordable ongoing access to an Aging Life Care Specialist.
Become a member of St. Luke's Center for Senior Health and Wellness and experience an innovative, highly personalized, proactive, comprehensive, coordinated, and continuous approach to your health!